A family tradition
Welcome to Albergo Ristorante De Bona Luigi, in our beloved Longarone!
This large house was built in the late 19th century and has been home to several generations of the De Bona family, all of whom enjoyed the pleasures of genuine hospitality.
Nowadays it's Luigi, with his wife Isabella and their daughter Elisa, who enthusiastically welcome tourists and travellers.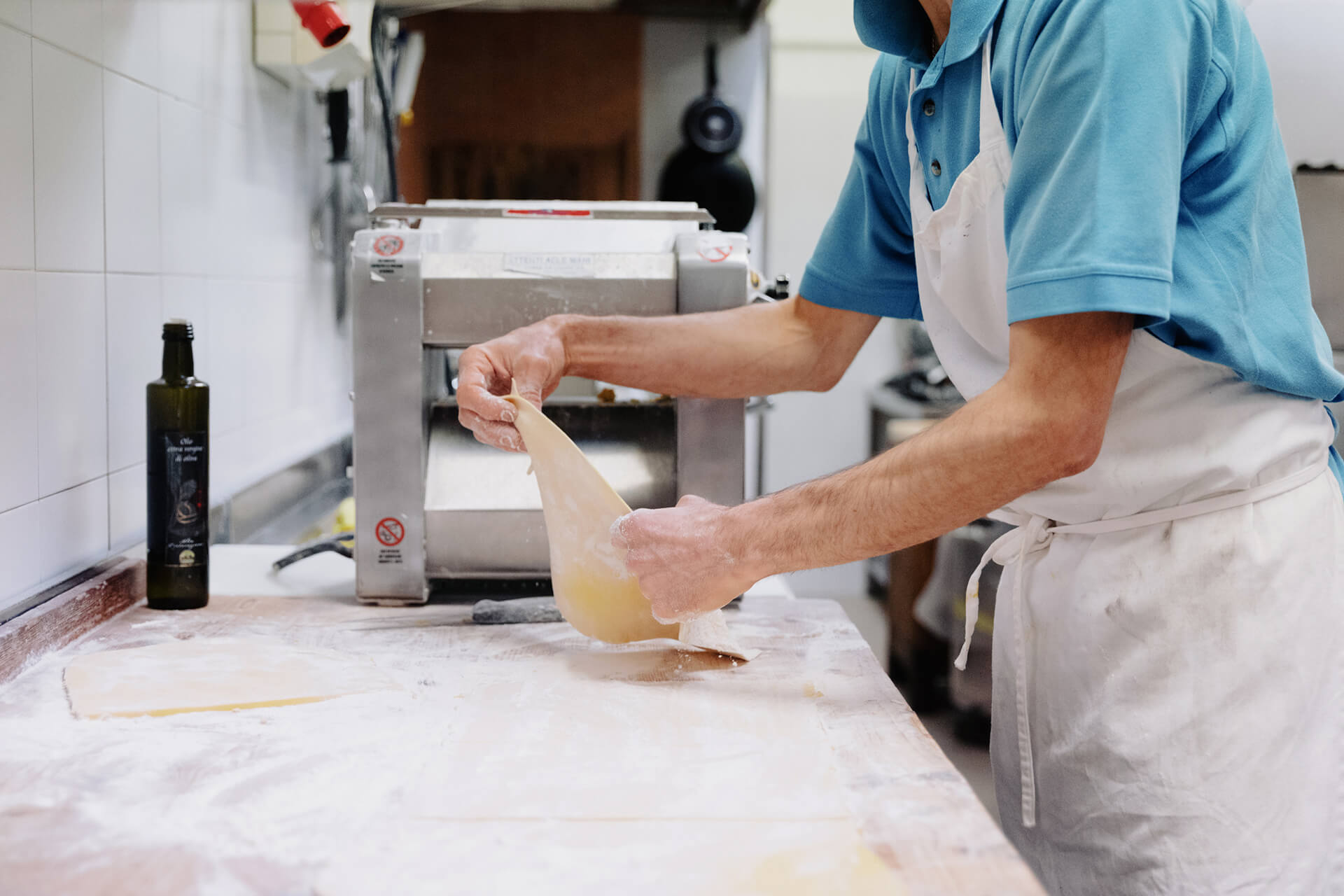 During your visit to Albergo Ristorante De Bona, we'll give you the chance to sample our culinary specialities in a journey of discovery of traditional flavours.
Fresh produce and plenty of experience bring out the flavours in every dish we put on the table.
Relax in our dining rooms, in the shadow of the Dolomites and the warmth of our traditional lounge, and enjoy the tranquil, family-friendly atmosphere!
Our connection with Longarone has always been very strong; we're proud to have welcomed guests for many years, withstanding all difficulties. The walls of the dining room are decorated with images and illustrations of Longarone's history.
We love sharing this sense of belonging with our guests; we think it helps them to gain greater enjoyment from their holiday in our fabulous area.
The restaurant
Our menu presents a wide range of traditional Belluno and Veneto dishes which are much loved by walkers who stop here after their mountain hikes. Sampling local food is a way of immersing oneself in local culture and learning more about it.
We look forward to welcoming you to our restaurant, the ideal stop for tourists, workers, families and groups. We even have room for larger parties, and there's parking space for cars and motorbikes, with a special garage for bicycles.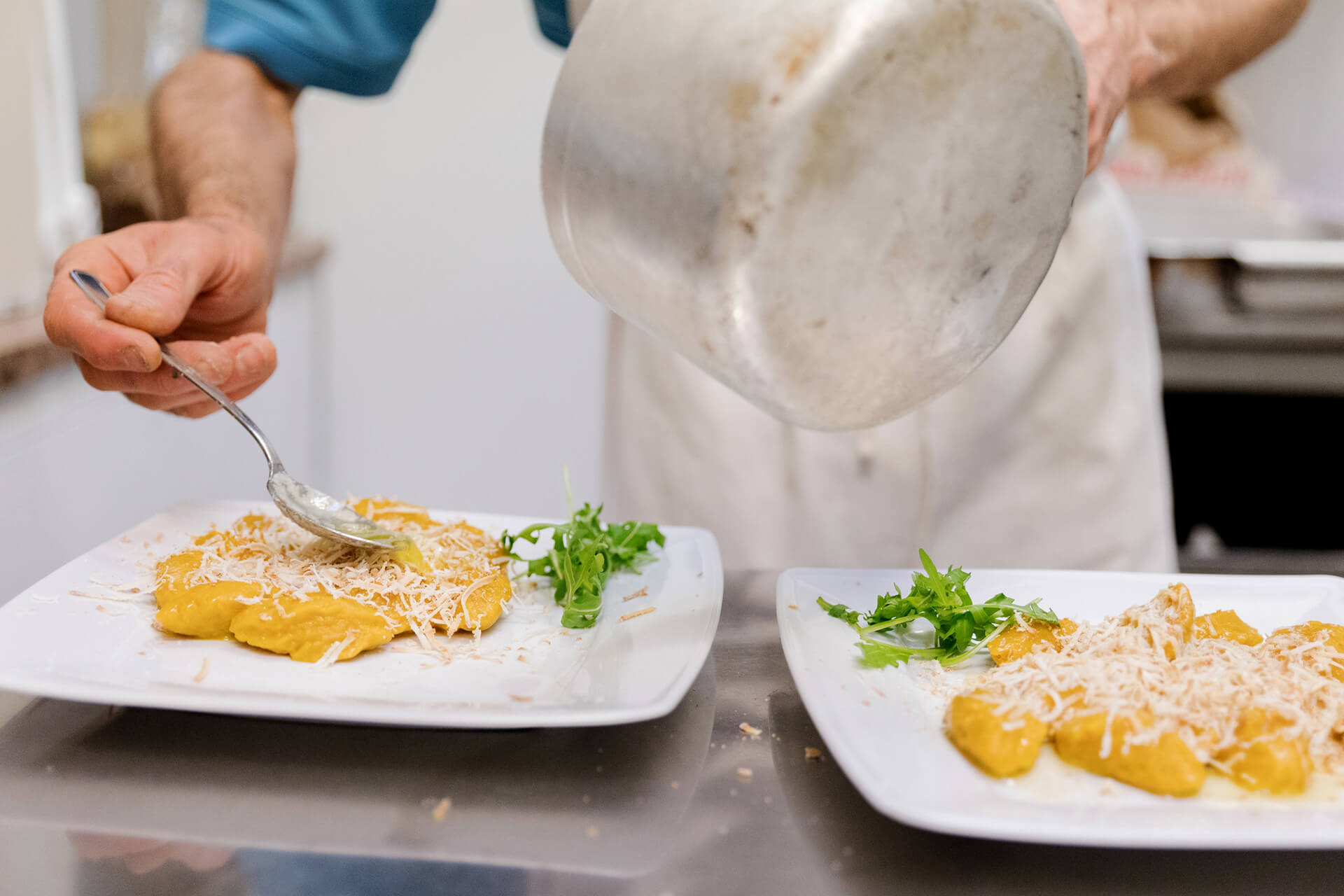 The hotel
Albergo De Bona is in a wonderful location, and easy to reach because it's on the road from Belluno to the Dolomites.
Our hotel reflects the mountain culture of hospitality, which can be seen in its warm wooden furniture, comfortable and beautifully kept.
The rooms are spacious and perfect to meet the needs of tourists and travellers in Belluno province for work or holidays. We like to pamper our guests and make them feel at home, even part of the family!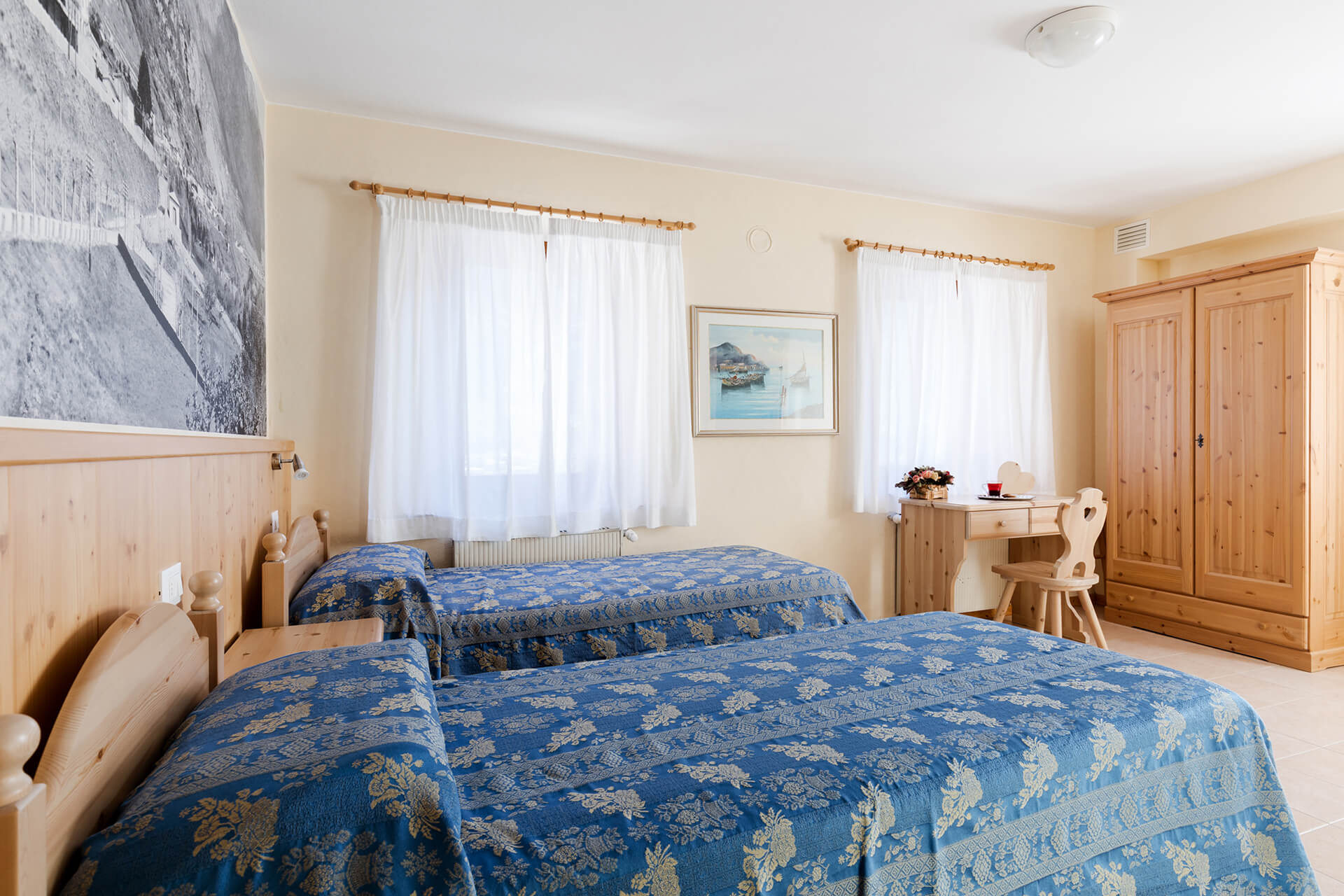 What our customers say
Excellent
Large, clean rooms, we ate really well, served by kind and courteous staff… I know where to stay and eat when I'm in Longarone.
Google
A great lunch!
Retro decor, family atmosphere and TOP cooking! Like a family home. Excellent value for money; worth a stop if you're in the area!
tripadvisor
Simple and traditional
A simple, traditional place; I ate an excellent first course made with local ingredients. The staff are very friendly and polite.
tripadvisor