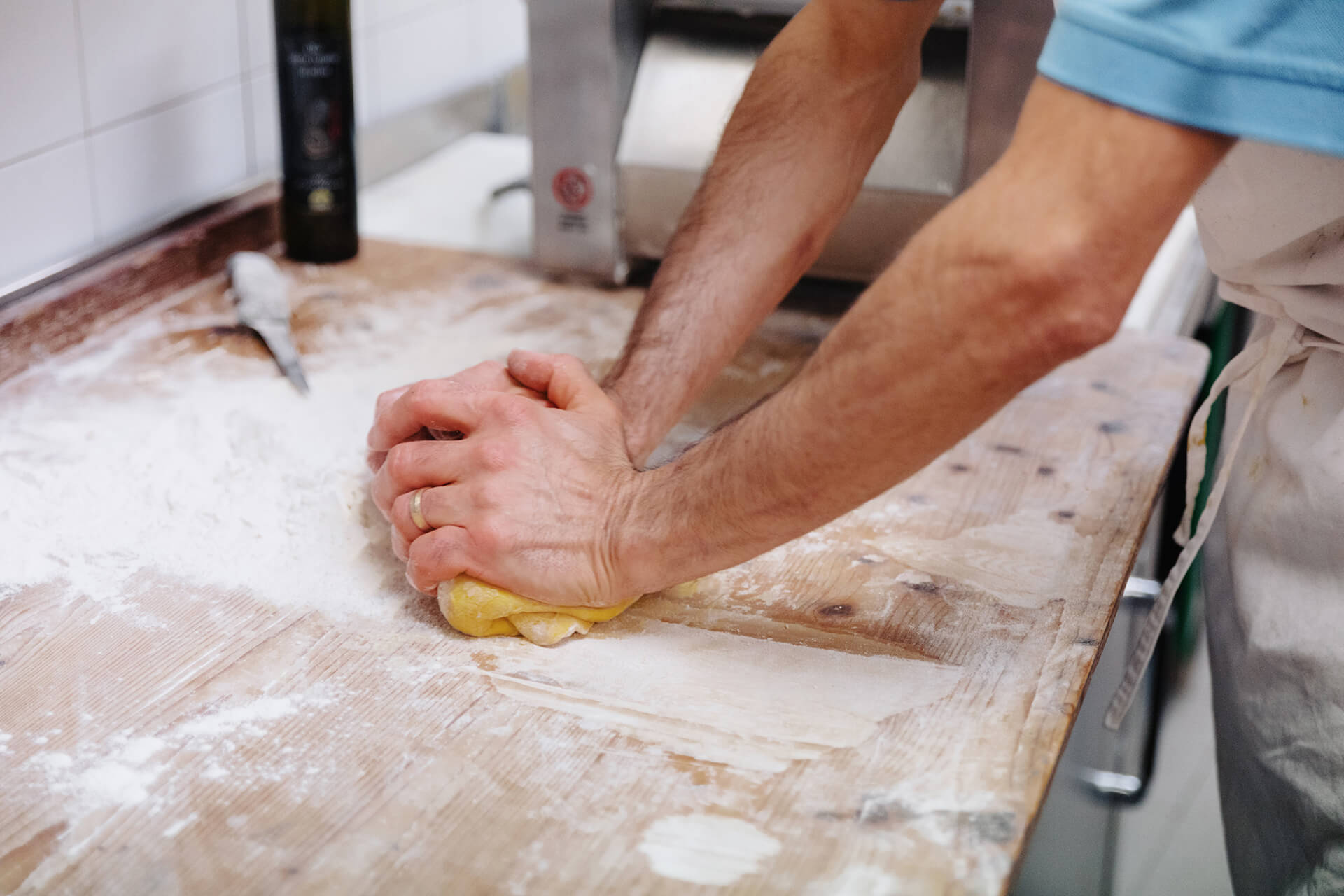 Simplicity and fabulous flavour
We take great care with the preparation of food for our guests; we want to give them only the very best traditional local cooking. We prefer healthy, genuine ingredients, because we believe this is the secret to successful dishes. Of course Luigi's talent and flair add something extra to any ingredient! And what can we say about Isabella's exquisite hand-made desserts? The perfect conclusion to a great meal at Ristorante De Bona!
LUNCH:
DINNER:
Monday to Saturday, 19:00-21:00
Canederli in broth
Canederli in broth are a traditional dish, extremely flavourful and delicious. They're prepared by carefully mixing and kneading a number of simple ingredients which, when combined, are full of flavour. In this dish there is no one ingredient that stands out, but the best characteristics of each.
We serve them in a delicious meat broth, sprinkled with herbs.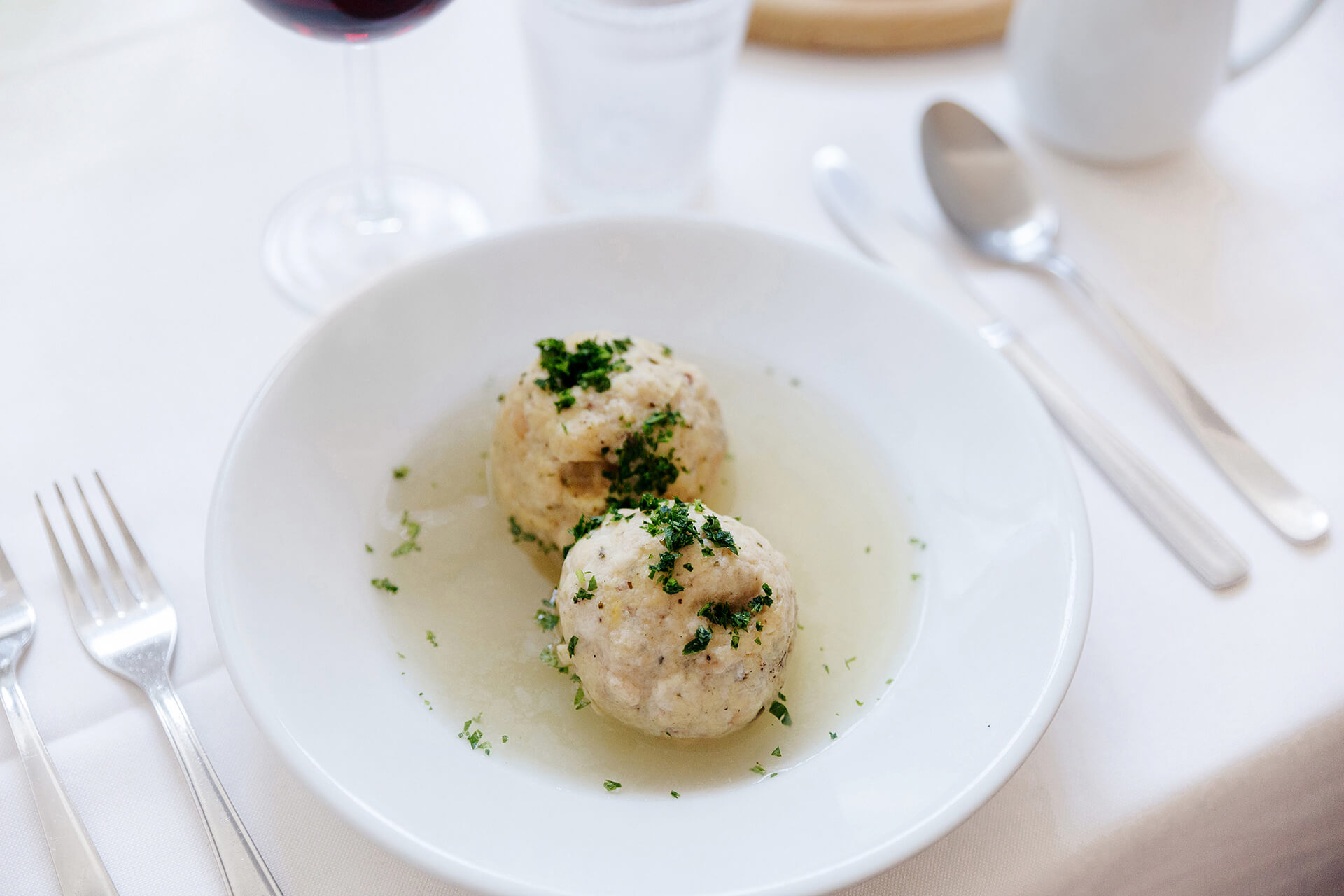 Butternut squash gnocchi with smoked ricotta
Squash gnocchi are a typical dish and extremely popular with Belluno locals. Its origins lie in a time not so long ago, when there was little to eat and what the land produced was highly prized. Our gnocchi are the proof that satisfying dishes can be created using simple ingredients.
We serve them with a generous scattering of smoked ricotta, whose aroma and flavour complete the dish.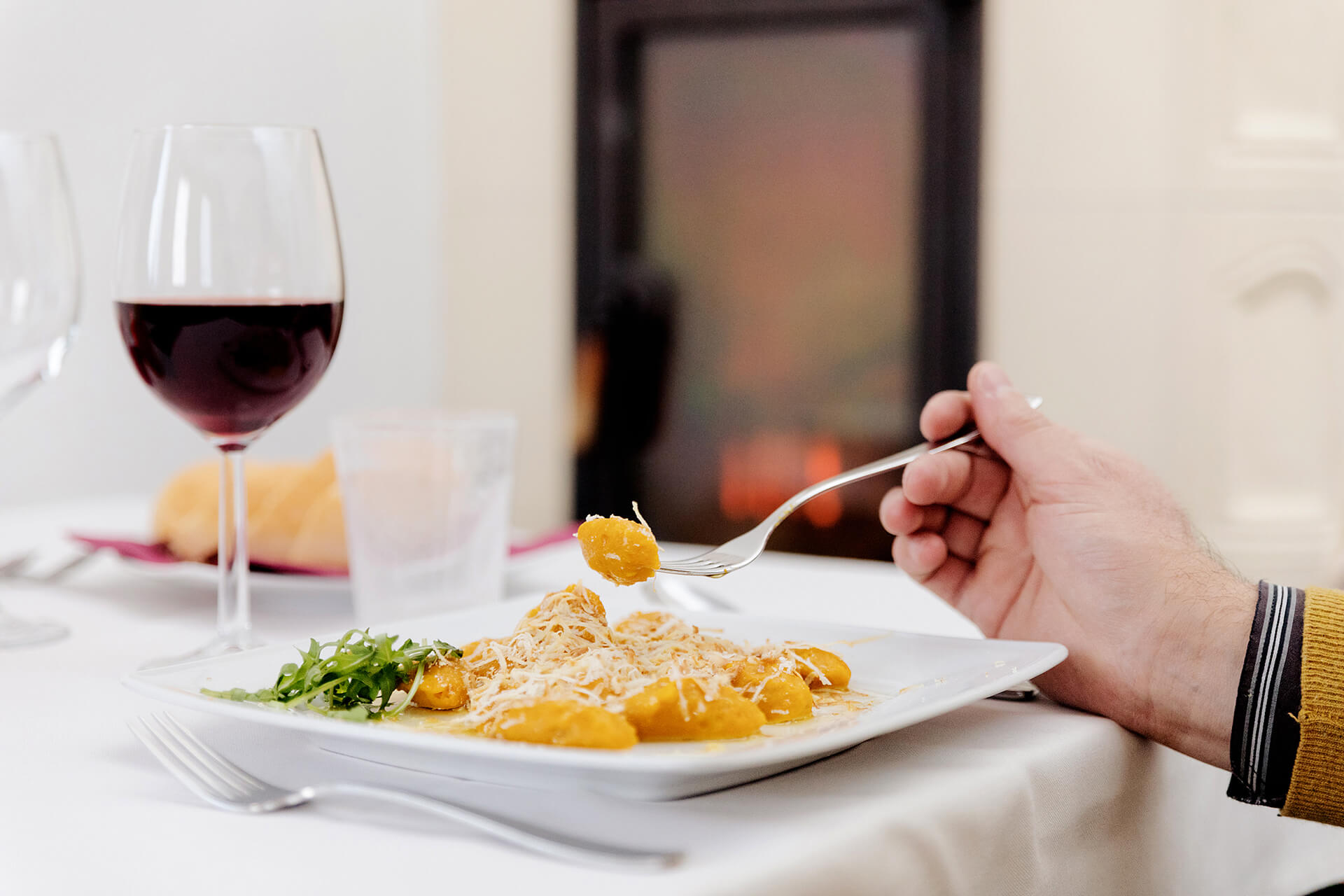 Platter of cured meats and cheeses
Our platter is loaded with the very best cured meats and cheeses from local and Italian tradition.
We combine flavours so that our guests can enjoy differences in texture, origins and processes. The only thing that never changes is their authenticity. We choose only the freshest natural products for a plentiful and delicious platter that can make a quick yet substantial meal.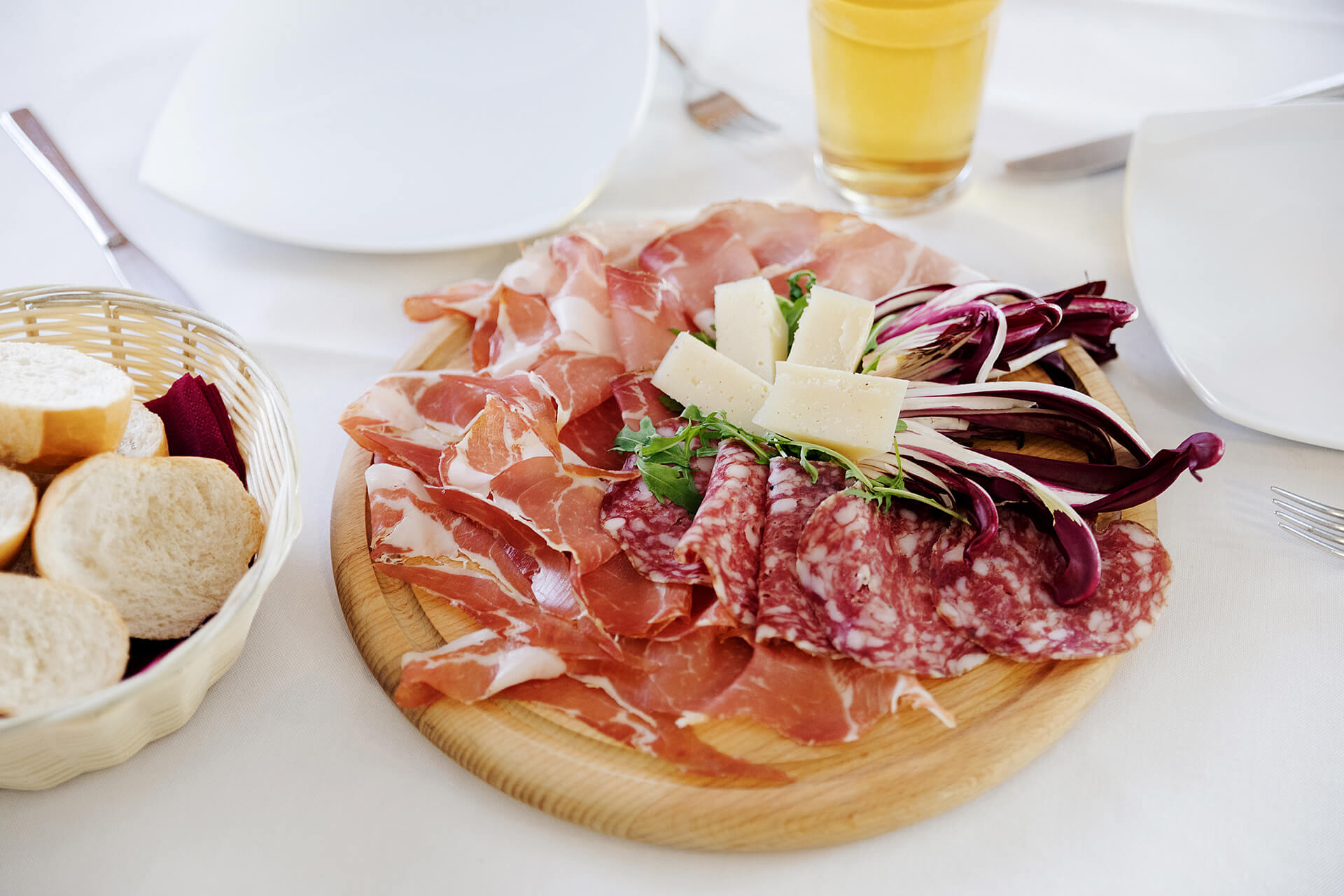 Our specialities
Home-made pasta
Our pasta changes every day; it's different because we make it by hand, always.
Tripe
A poor-man's dish, typical of the Veneto culinary tradition and intriguing to those who have never tried it.
Potato gnocchi
One of the great classics of Italian cooking, and an excellent first course with any kind of sauce.
Bollito
Bollito is a boiled meat dish prepared according to precise rules which are essential to make the meat highly flavourful.
Butternut squash gnocchi
A delicious first course and a variation on classic gnocchi, with a delicate flavour and a firm texture.
Roasts
Roast meat is one of the most classic main courses, and an essential feature on our guests' tables.
Hearty soups
Delicious, healthy soups are perfect for warming and reinvigorating the body after a day at work or in the mountains.
Salt cod
Salt cod is a rich, succulent dish, which we prepare in the Venetian style.
Soups
Hot, fragrant soups that lighten and showcase the flavours of seasonal vegetables and pulses.
Grilled cheese
Grilled cheese and Schiz cheese are typical Belluno dishes that unleash all the goodness of the mountains.